(Low stock)
MT Performance's EMF Protection Blanket is a thoroughly designed blanket in two layers of silver fiber and soft organic cotton. The inner layer is made of high-density silver-plated fabric with good density and soft hand feeling. This is the part of the blanket that effectively shields 99,99% of harmful electromagnetic radiation.
The blanket is tremendously practical and can be utilized anywhere in any given situation. Some examples include protection of vital organs during computer usage, cellphone usage, fullbody cover of babies and young children, abdominal cover for pregnant women, or just as protection container for exposing elements, such as your smartphone.
The blanket effectively shields all kinds of non-ionizing radiation, such as 4G, 5G, cellphones, power lines, WiFi etc.
The fabric not only protects against radiation, but is also antibacterial. It is therefore not necessary to wash it. However if you do, make sure to wash it in a temperature not exceeding 30°C, while gently rubbing and hand washing, not bleaching.
Due to the expensive cost of silver, the production cost of this blanket is high. We therefore don't make high provenue on this product.
Our blankets have been lab tested to confirm their efficiency. Test results are attached in the product gallery.
Material: 100% silver fiber, 97% organic cotton, 3% spandex.
Size: 90*75 cm.
Color: Black and silver.
Weight: 270 g.
Shielding effect: 99,99%
ARE WE NEGLECTING A POTENTIAL THREAT TO HUMAN HEALTH?
Travel to the lower part of the electromagnetic spectrum, and you'll find radiation emitting sources such as cellphones, televisions, power lines, WiFi, microwaves etc. Somewhere in the middle of that spectrum are the visible light, infrared light and UV light; all considered to be safe.
However, the exponential increase of the lower-emitting sources is happening faster than research can keep up with. There is no longer any 'safe spot' in your city, or even in your home, where you can rest without being exposed to some type of radiation.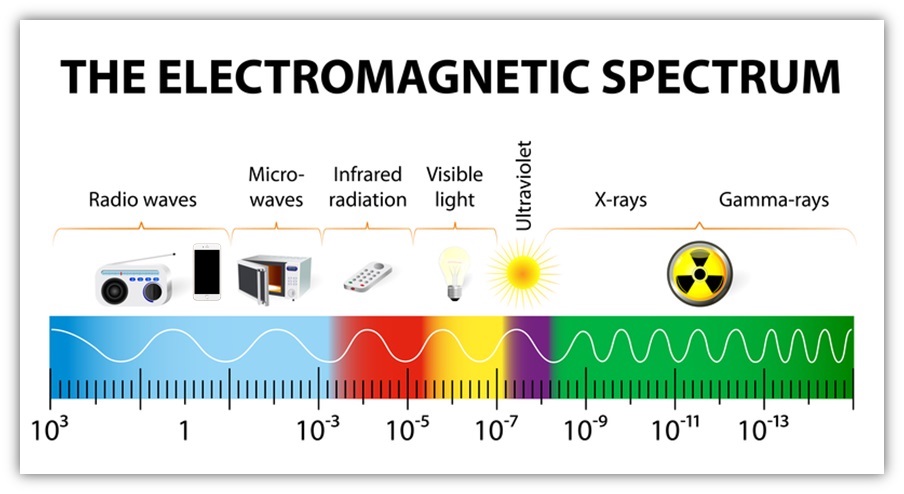 Some electromagnetic radiation gives an abundance of positively loaded ions. Despite the name, they are anything but positive. Chronic exposure of an overload of positive ions is linked to disease, accelerated aging and impaired immune function, and may give expression as headaches, tension and dizziness.
This is the diametrical opposite mechanism of what occurs in nature, which is providing you with an abundance of negatively loaded ions, that oppositely regenerates the body, hence why nature battles and counteracts electronics and harmful electromagnetic fields.
For unknown reasons, fertility rates are declining with explosive speed, and are now 50% lower than what they were in 1950. Nearly 1 in 8 couples struggles with infertility and men's testosterone levels have dropped at least 20% in the last 20 years.
Since science is yet to provide us with a definitive answer to this, we can only hypothesize about the exact cause.
One of the tendencies that has occurred during the last 20 years, which has never happened before in history is the introduction of placing a cellphone a few centimeters from the reproductive organs for numerous hours a day.
We are the guinea pigs.
Learn more about how to protect yourself from harmful EMF's here