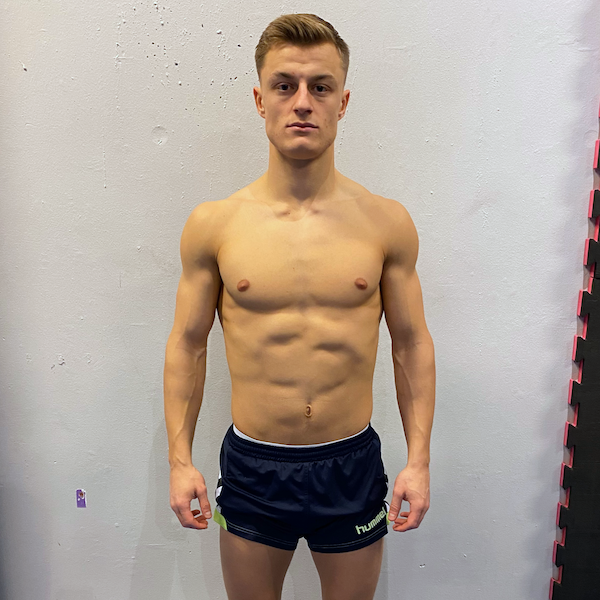 An individual's breathing capabilities are directly reflected in their posture.
Elevated chins, lazy eyes, undefined cheekbones, rounded shoulders, and a narrow ribcage are just a few of the indications that define a dysfunctional breather.
We can therefore say that physical proportion is not mutually exclusive to internal health.
The investment in this course was the best I could have done. Doing MFR, in the first weeks of exercise, I got rid of months of pain and pressure in my back. I am slowly implementing posture correction exercises and I can already see positive results. I am impressed that this is how you can help yourself, and I hope to help others in the future. All that remains is to practice MT Performance constantly and I will certainly forget about problems with pain and bad posture. It really is the best thing I could treat myself to.
The course changed my way of thinking about exercise completely. I can feel how my posture is better. I have less pain in my spine and more energy after every session. I learnt to breathe through my nose and finally get rid of runny nose, which was caused by breathing through my mouth.
His stuff is amazing. The stuff he teaches is what trainers could and should be teaching in the future. He's way ahead of the game. His program is a hidden gem. Highly recommend it.
I did the course after 3,5 years of chronic pain due to a destroyed pelvis. I've already spent endless amounts of hours at physiotherapists, chiropractors, masseurs etc. who gave me therapy and exercises, which made my pelvis slid out again leaving me in tears and pain for years. Even my own doctor told me I eventually had the prospect of becoming a "chronic pain patient". Just 3 sessions later at MT Performance's course - and for the first time since 2016 - I was pain free and I'm now able to do stuff that I haven't been able to for years.
The 10-Week Course was really a life changing experience for me. My life improved in all aspects after applying methods from the course into my daily routine. Results are amazing, and the best thing about this methodology is that it works for everyone: young, old, man, woman.
Already within the first month of the 10-Week Online Course, my mobility had improved tremendously throughout my entire body. Today, I utilize the same methodologies in my therapeutic work.
After 15 years of doing BJJ with injuries hard to get rid of, the 10-Week Course has truly made a difference to me. I was trying lots of things (acupuncture, osteopaths, massages etc.) without noticing any difference. But this course was a game changer for me in helping me understand my body.
I've never tried a program like this before! The concepts can seem controversial to the modern way of treating and "fixing" the body, but overall I loved the ways!